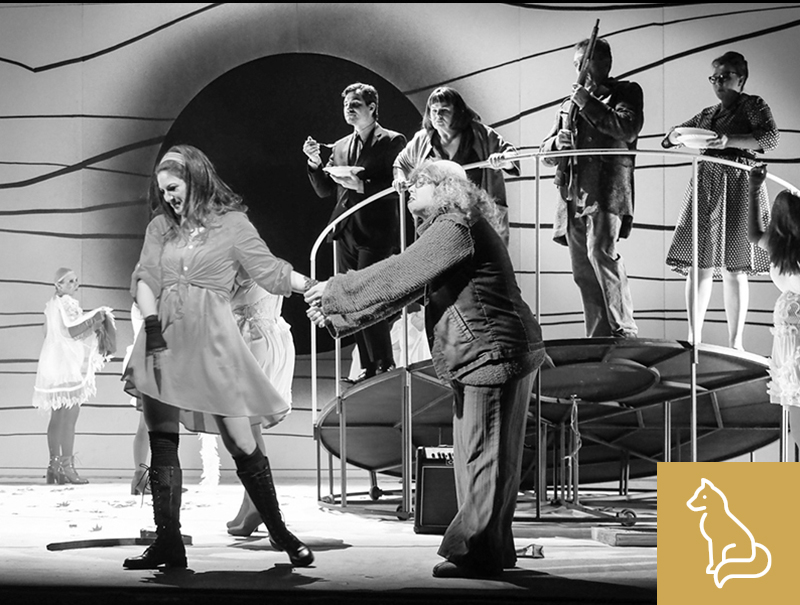 31 Jan

The Cunning Little Vixen

Opera

25/6

Saturday, 7 pm

Hukvaldy Deer Part – amphitheatre

Janáček's amazing and timeless opera for all generations of spectators from 12 to 99 years. Rarely is a work of art so connected to a specific place as this opera. Sharp-Ears, the Vixen, but also Gold-Spur, the Fox, the Forester and many other famous characters of the renown opera will come to life in the Hukvaldy Deer Park.

Program
Leoš Janáček – The Cunning Little Vixen
Performers
Opera Ensemble of the F. X. Šalda Theatre, Liberec
Martin Doubravský – conductor
Linda Hejlová Keprtová – director
Admission
400 CZK
50 CZK /children under 15/
Bus fee – 80 CZK
Alternative venue for wet weather: In case of unfavorable weather forecast, the performance will not take place. Information on a possible cancellation of the performance will be published on June 23.
The bus transport from Ostrava to Hukvaldy and back will be provided. The departure of the bus is at 5.30 pm from the parking lot in front of Ostrava City Cultural Centre. The return to Ostrava City Cultural Centre will be after the concert.
In case the performance is cancelled, the tickets for the opera and the bus fee will be returned according to the instructions at www.mhflj.cz.
Recommended clothes – Casual
Family concert